Beginner Knitting Classes!
In our beginner class we will get you on the needle (cast on), learn the knit and purl stitches and then get you off the needles (bind off)!
All for only $20 plus minimal materials
​
Beginner Crochet Classes
In our beginner class you will learn the basic crochet stitches, make a granny square pot holder.
$20 for the class and minimal materials.
Both beginner classes are offered on an individual basis. We will coordinate our calendars and set our date together. The price will include 2-3 sessions and get you on your way with a final project.
​Call anytime to schedule your fun learning experience!!
---
Inspira Cowl!
April 11, 5:30 to 8:00​

NEW KAL with Knit Purl Hunter & Skacel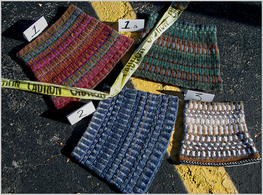 Creeping Jenny Mosaic Bag
​April 21, 9:00 to 11:00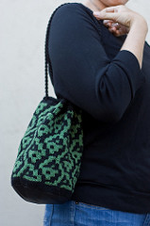 Koigu Beaded Beret
​May 9, 5:30 to 8:00

Log into Knit Purl Hunter for pattern sections.
​KAL begins April 5th!

Knit Purl Hunters next KAL will be a beautiful shawl made with the amazing new Concentric yarn, 100% baby alpaca with 13 color changes throughout the skein, beginning in April. This one skein project will be simply amazing when finished. At each color change you will be creating a new stitch design.

Come in to Rainbow Gifts or contact us if you don't live near us to select what amazing colorway you want to choose. Then login to www.knitpurlhunter.com or Skacel Yarn webpage and go to KAL for pattern details and contest information. Happy Knitting Everyone!!



For full details and printable listing of the first 3 classes click the link below.
​




Coby will be here to greet you!
---