Rainbow Gifts & Yarn

Hours: Monday thru Saturday 10 to 4

52 weeks of the year!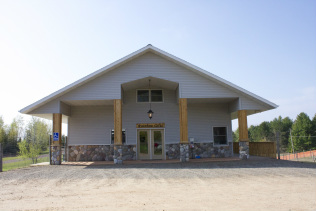 Rainbow Gifts & Yarn has just celebrated it's 6th year in business! It's beginnings started in a small 195 sq. foot converted tractor shed (built by Mary Lynn's father back in the 60's) in 2008. By their 2nd year it was very apparent expansion was needed. So in 2010 their new building was erected, 1728 square feet all filled with beautiful yarns and alpaca apparel!

You can now start shopping from our online store for our wonderful apparel! We are extremely excited to bring our wonderful alpaca apparel products to online shopping! While our store is always stocked well with apparel our online store will house even more! Whether you live near the Rainbow or thousands of miles away, you can now bring a piece of The Rainbow home. Check out our Shop Rainbow Online button now!! And PLEASE tell all your friends! We'd love to be part of wrapping the whole world in soft, warm alpaca!
FYI - the yarn side of our physical store will be coming to the web in the near future. The online store venture is new to us so we want to make sure we get our feet firmly established before spreading into that side. But if you have visited our store, or there is a yarn you are looking for, please contact us and we will do our best to fill your needs.
---